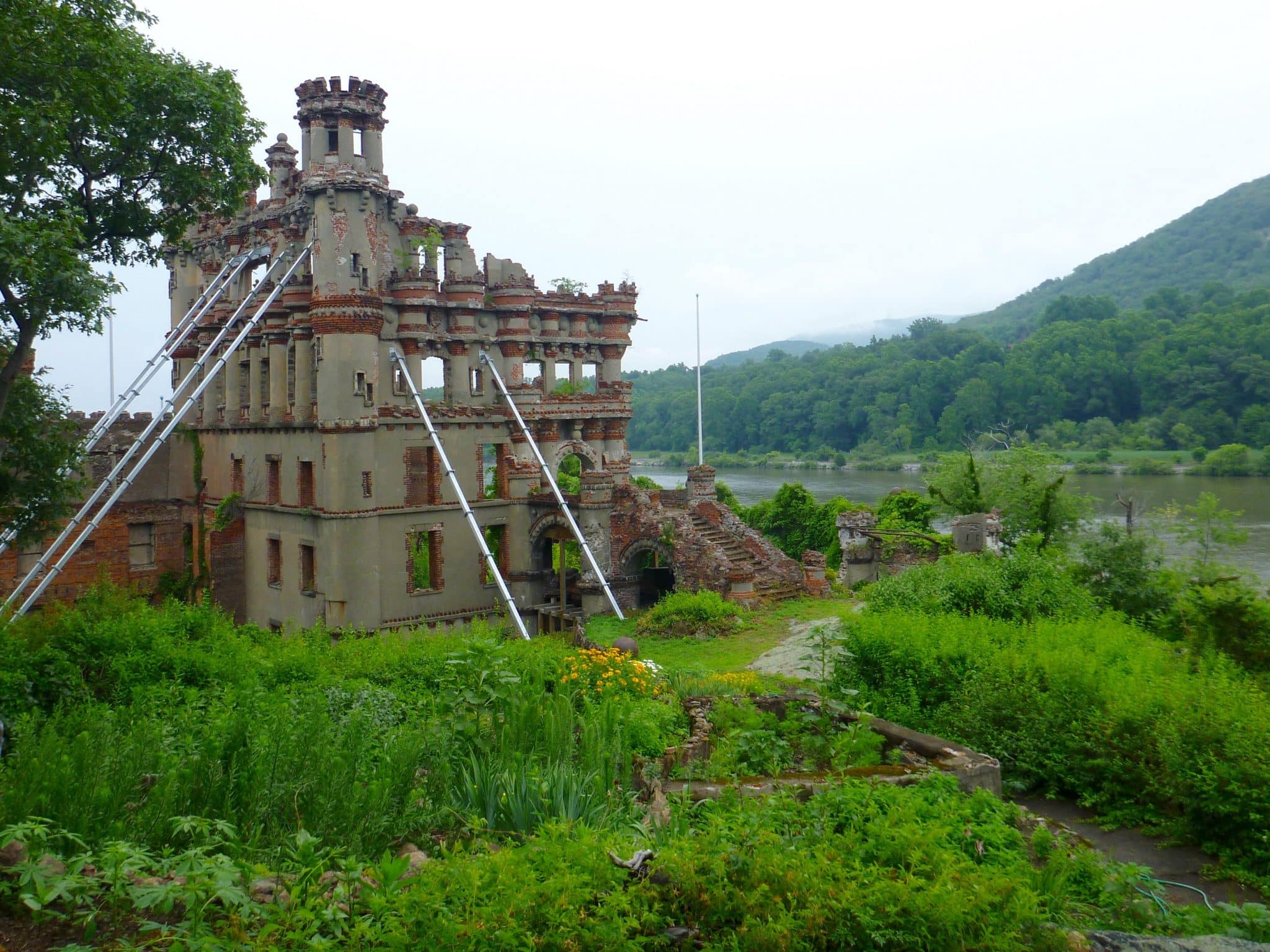 I grew up believing this abandoned structure on an island in the Hudson River was the home of the Wicked Witch of the West and her flying monkeys in the classic film "The Wizard of Oz". Learning it wasn't didn't ruin my 4th of July. And neither did the grey skies and persistent drizzle that accompanied my tour of Bannerman Island.
Hell. That's not even its name (maybe I was a little disappointed). It's really Pollepel Island, the Dutch word for ladle, a very rocky, 6.5 acre parcel. Its distinguishing feature is the castle, a familiar landmark to riders on Metro North since trains on the Hudson Line pass right by it. Tours, organized by the Bannerman Castle Trust, began several years ago and, with the rainy forecast and no other plans, the 4th of July seemed a perfect day to explore the island.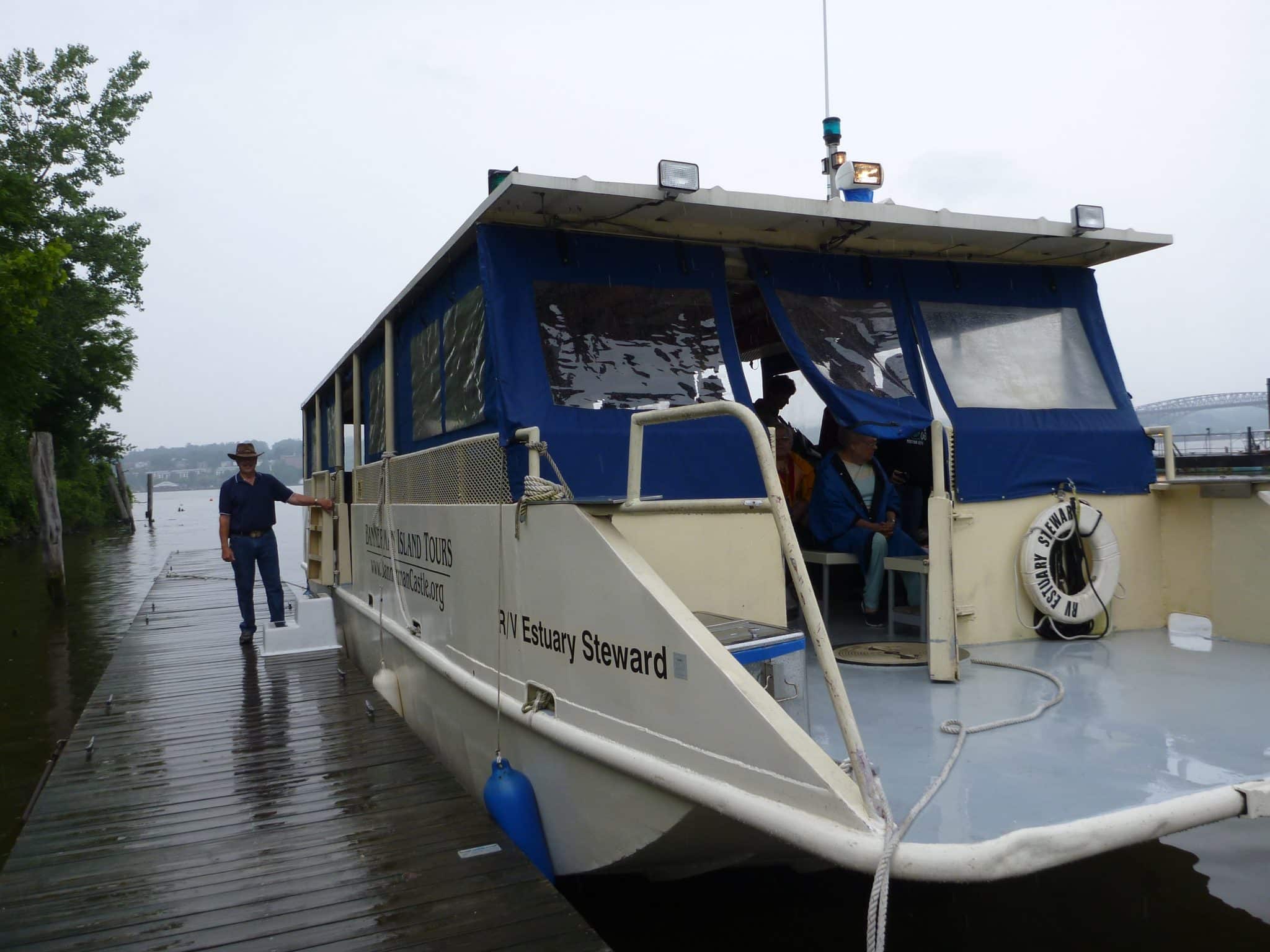 Weekend boat tours depart from Beacon, New York, and kayak expeditions leave from several locations. Our holiday excursion included a bbq prepared by Loughran's Irish Pub, folk music by DaProf N Starr, and a self-guided tour. Proceeds support a variety of projects on the island, including the continuing stabilization of the structures, restoration of the gardens, and trail repairs.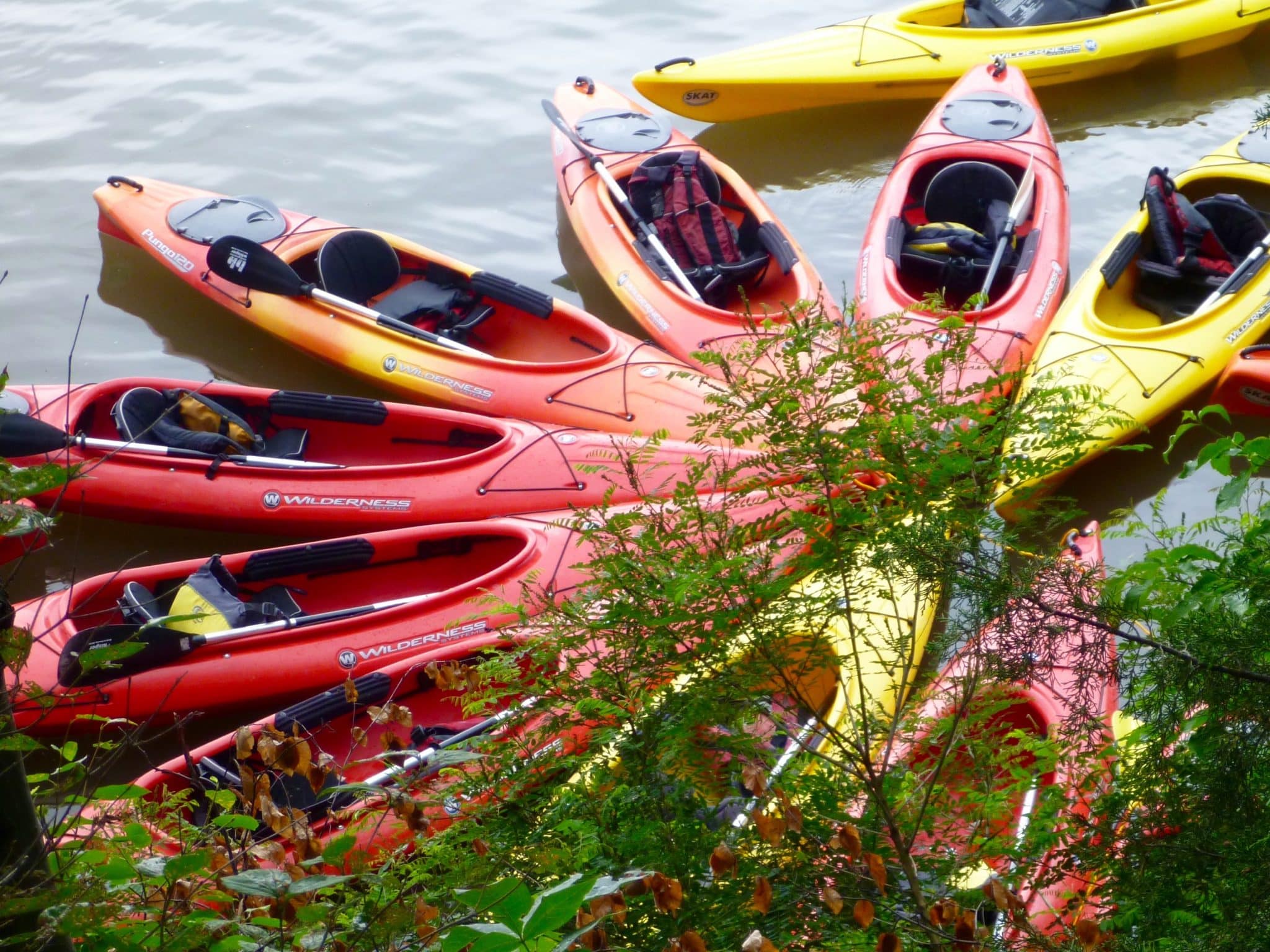 Trust volunteers were available to answer questions about the island's history as a munitions arsenal. The fanciful castle structure was a warehouse, designed by the owner, Francis Bannerman, to resemble a fortress he had seen in Antwerp, Belgium. Bannerman was frugal, using surplus materials such as cannonballs, bayonets, and cast-off iron beds as building materials for his family's residence. Others would call this cheap…and dangerous.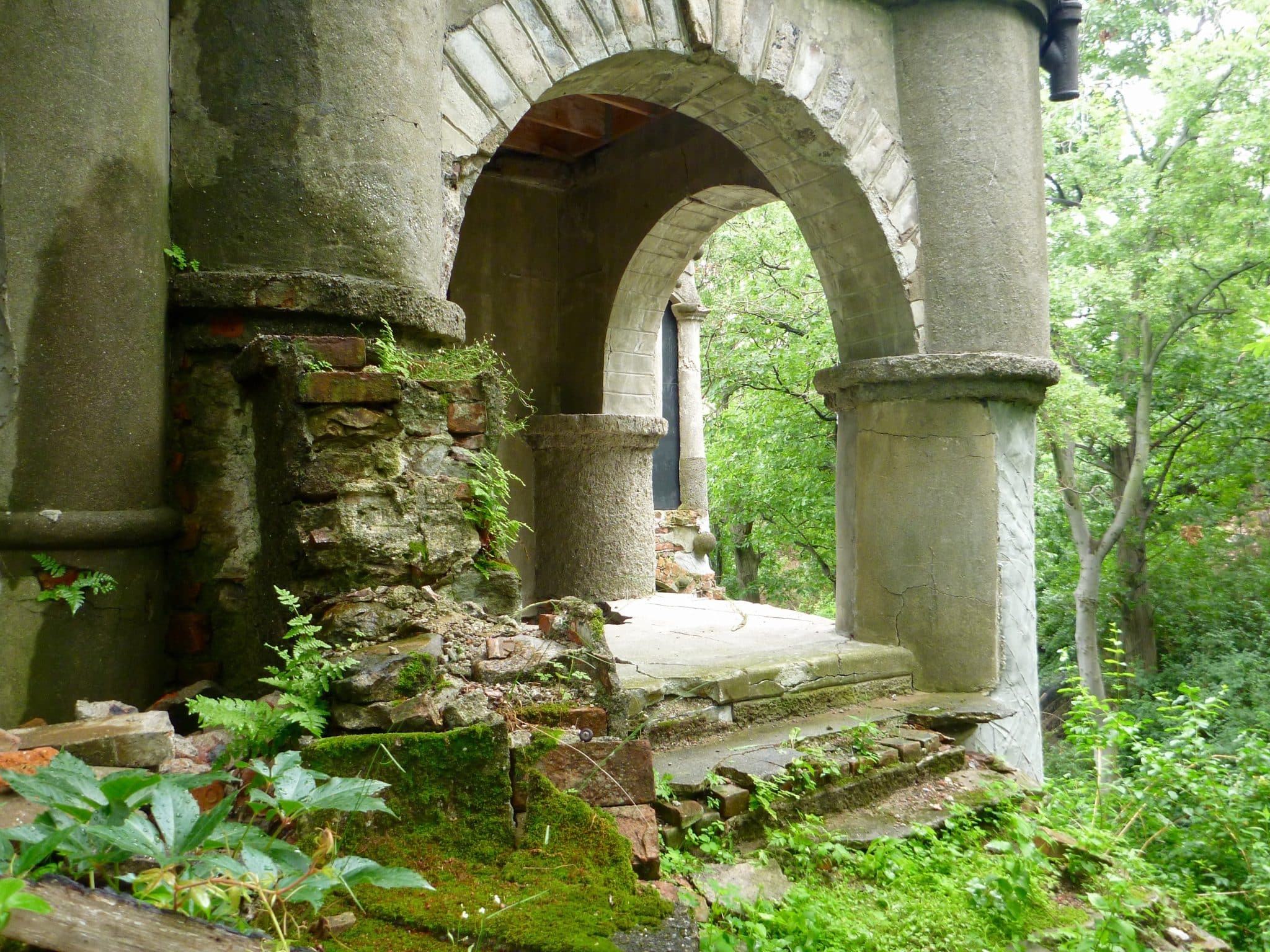 The island has survived numerous calamities: a munitions explosion in 1920, a fire in 1969, and a structural collapse in 2009. Because of the instability of the remaining buildings, most of the island is off-limits. But there's enough to keep visitors occupied for a couple of hours, wandering around and wondering what is was like to live next door to tons of explosives.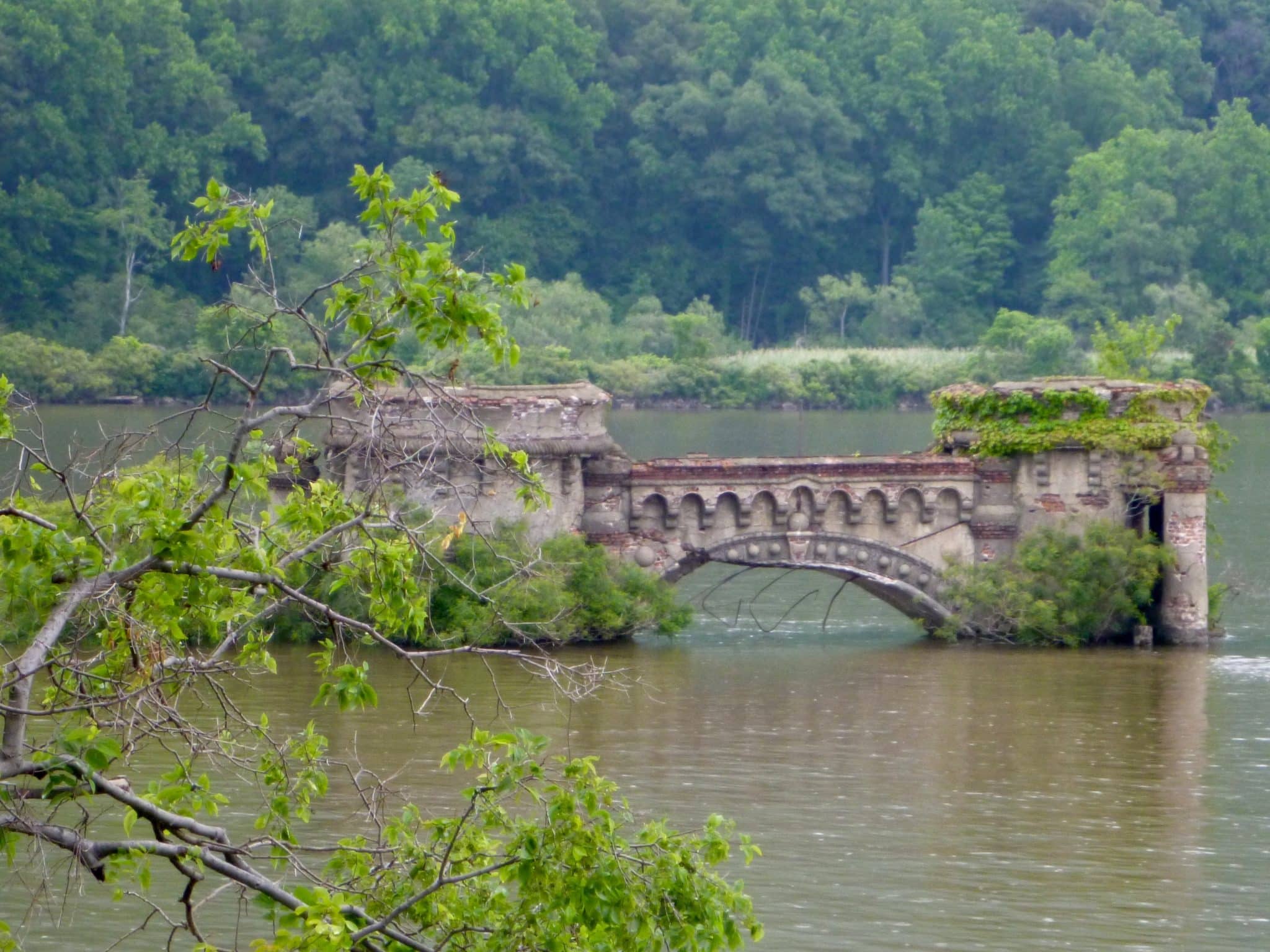 Additional information about the island's history and available tours is available through the Bannerman Castle Trust. The truly adventurous might be interested in an evening visit. Local artist Melissa McGill has created a an installation of LED lights that come on one by one, creating a new constellation in the night sky . And photographers should definitely check out the opportunity to shoot this unusual location during the July 18th overnighter.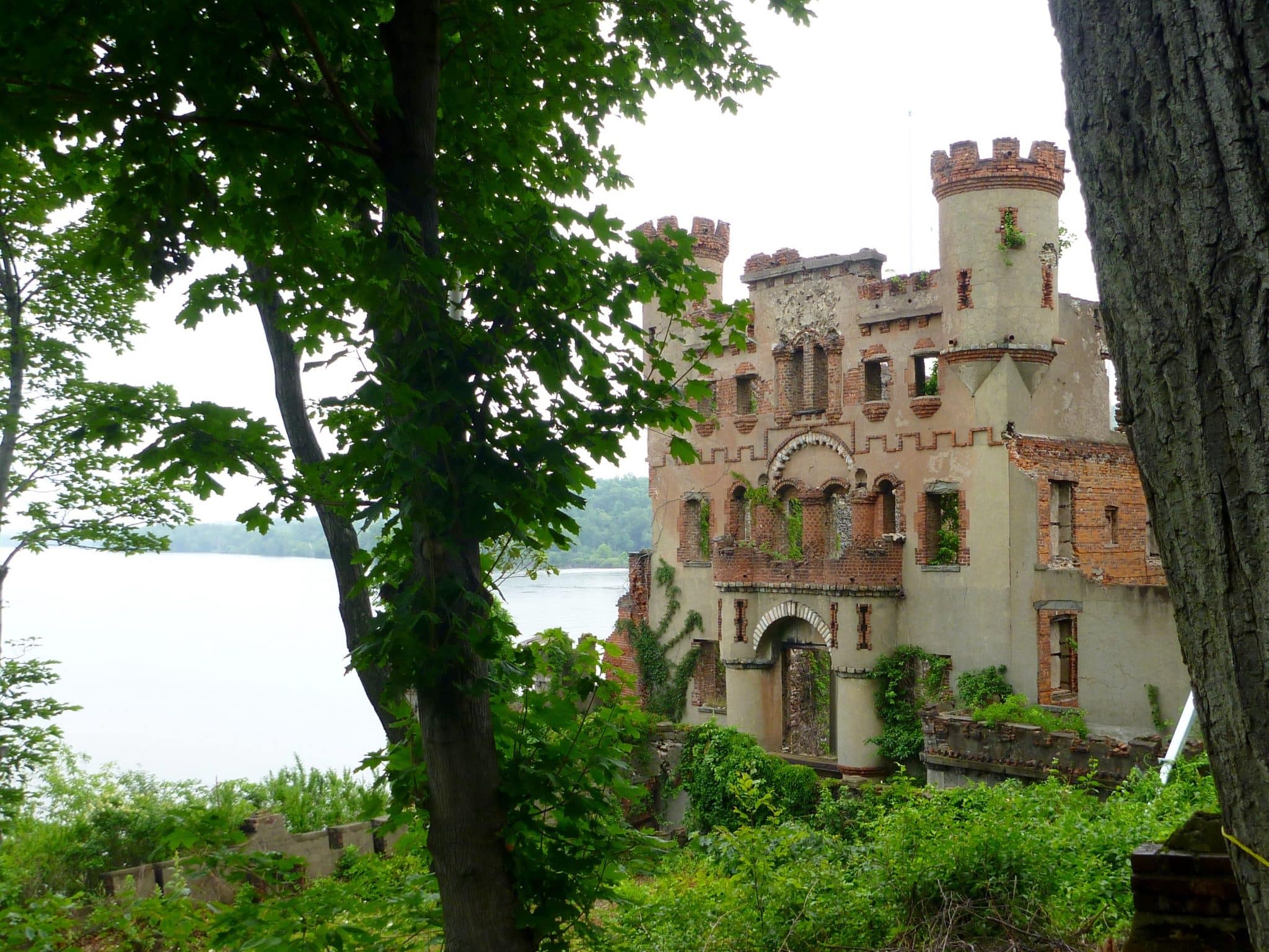 Liked this Hudson Valley post? Check out my visit to Franklin Roosevelt's home in Hyde Park!